Have you ever visited a friend's WhatsApp contact page and didn't find the "info" section? If so, and you're curious about how to create an empty info, you've come to the right page.
There are two methods that can be done here, I will explain them one by one. Let's get into the discussion right away.
Method 1: Blank About on WhatsApp Using Blank Text
All you have to do is edit the current about, and change it into empty text. Here is how you do it:
Tap the 'Copy' button below to copy the blank text. Or you can generate a longer empty text from our online tool here.
After that, open your WhatsApp app like usual.
Tap the "three-dot icon" in the upper right corner, then select 'Settings'.
On the 'Settings' page, tap on your "profile picture" or "name."
On your profile page, tap on 'About' or the pencil icon after it, to edit it.
On the 'About' page, tap another "Pencil icon".
Delete the text inside it, then paste the blank text that you copied earlier.
Once done, tap 'Save' to save it.
An 'Updating' pop-up will appear for a few seconds.
After that, you can press the back button to go back. You can see the results on your profile page; your WhatsApp about should be empty by now.
Here are the examples before the about is replaced with blank text, and after it's replaced.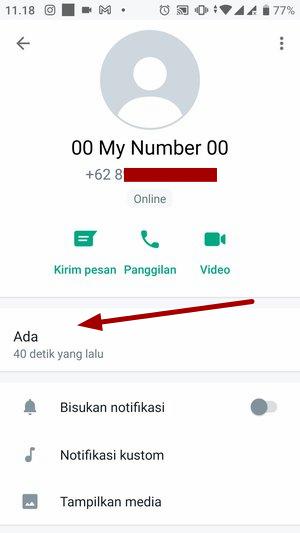 Method 2 : Hiding About on WhatsApp (via Privacy Settings for Info)
Open the WhatsApp application as usual.
On the home screen, tap the three-dot icon in the upper right corner. And then select the 'Settings' .
In the 'Settings' page, go to the 'Privacy' menu.
Then, find and tap 'About'.
Change the option from 'Everyone' to 'None'.
Done. Here are the differences when WhatsApp about is still visible and when its privacy is set to 'None'.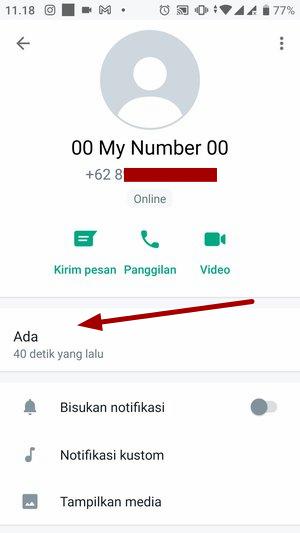 This method can be considered the most proper way to remove or hide about on WhatsApp.
---
What do you think? Which one is more suitable for use in this case? Perhaps, this is where the discussion ends for now. If you like this tutorial, don't hesitate to share and leave a comment.